USS ESTES AGC-12
USS ESTES ASSOCIATION HOME PAGE

Rich Cherry

Cherry RF, ETR3 - OE Div - 1965-1966 - - Submitted 1/30/07
Last year my wife and I had the pleasure of going on a cruise out of San Diego to Vancouver.
When we left San Diego my wife, sister-in-law, and brother-in-law couldn't wait to get down to eat dinner, even before we passed Point Loma.
Well, I said, I'll be down later and I just stood there and enjoyed watching San Diego harbor go by amd remembering all the times we had left port to go to various places. THAT was the BEST part of the whole trip for me!
Ahoy Swabs............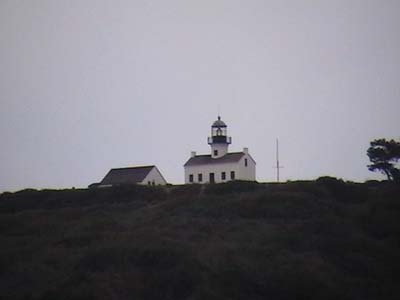 Nowadays you always get an escort out of the harbour........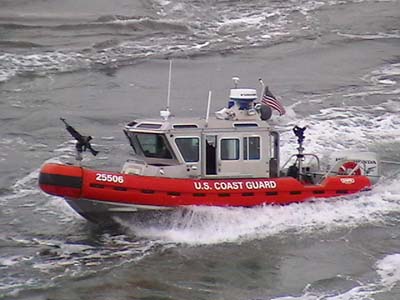 ---
Cherry RF, ETR3 - OE Div - 1965-1966 - - Submitted 4/27/05
Maintained Radar 1 - AN/SPS-43 air search radar atop forward kingpost
My favorite places:
the Bow with a cup of coffee early in the twilight morning off the coast of Viet Nam watching an aircraft flying towards us, LORAN?
atop Radar 2, AN/SPS-30 room high near the stack on a stormy windy night listening to my transistor radio searching for good skips while in the middle of the Pacific Ocean.
---
Cherry RF, ETR3 - OE Div - 1965-1966 - - Submitted 4/21/05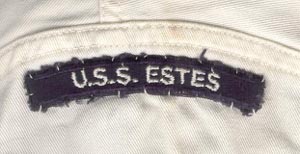 Check out that sewing job!
---
Return to Contributions Page
Return to USS Estes Association Home