USS ESTES AGC-12
USS ESTES ASSOCIATION HOME PAGE

Robert Datwyler

Robert Datwyler SN 1952-1953 - - Submitted 11/17/06

My name is Robert Datwyler I served on the USS Estes from 9 Jan 1952 to 12 June 1953. Discharged as a SN and was in the 1st Division. Received the Korean Service Medal and United Nations Service Medal and Certificate of Participation For Operation IVY.
Reading through the web site of what we remember while on board really brought back memories to me. Standing on the bow of the ship while underway miles and miles away from home,off duty time on the island of Japtan, friendship with fellow shipmates, liberty in Japan and Hawaii at the young age of 23.
I'm now 77 and retired for 10 years and from time to time still think back to those days aboard the Estes.
Thank you for the web site.
Bob Datwyler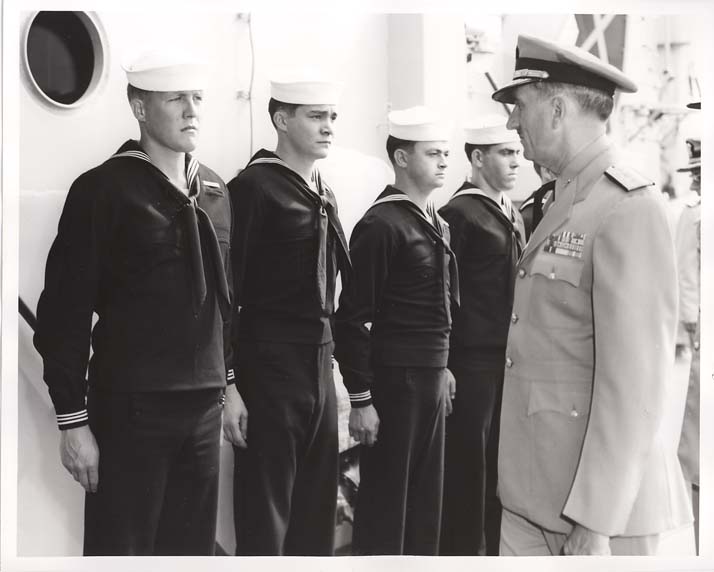 Rear Admiral Carl F. Espie Inspection
Admiral's Barge

Captain's Gig
2/21/52
Yokosuko, Japan

Ship's Bridge
2/21/52

Bob Datwyler
San Diego 12/52

Bob Datwyler & Shipmate
On Liberty
Pearl Harbor Nov 52

Bob Datwyler & Shipmate
San Diego 12/52

Bob Datwyler Battle Station (5"-38)
2/21/52
Yokosuko, Japan

Gun Crew
Returning Home from Korea
1952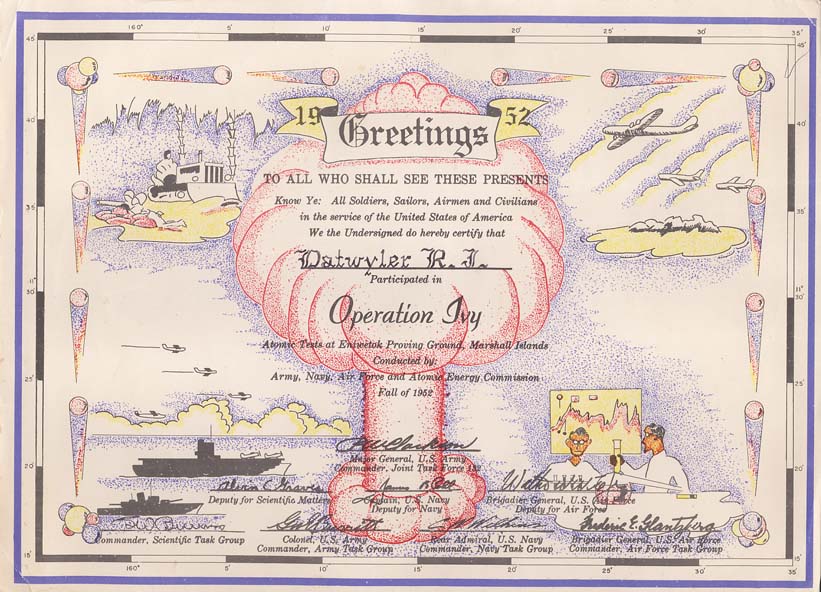 Certification of Participation in Operation Ivy
Fall 1952
---
Return to Contributions Page
Return to USS Estes Association Home