USS ESTES AGC-12
USS ESTES ASSOCIATION HOME PAGE

Audie Ray Miller

Audie Ray Miller 1952-60 - C Div - Submitted 1/3/19
I found several original pictures of my dad, Audie Ray Miller, while he was on USS Estes, on tour and possibly in Vietnam. Also photos of the ship.
Dad was in from 6/27/52 - 6/26/60
He told me stories about the Nuclear Testing too.
Dad passed away last Thursday, 12/27/18.
Thank You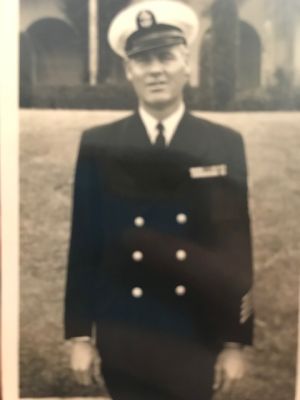 Mr. Rembarger
Company Commander 1952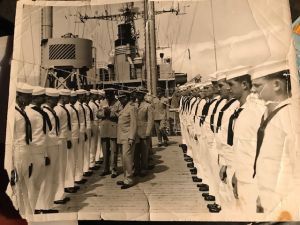 Inspection before we pulled into Japan
7/17/54
(Audie Ray Miller 4th from Left
---
Return to Contributions Page
Return to USS Estes Association Home