USS ESTES AGC-12
USS ESTES ASSOCIATION HOME PAGE

Howard T. Moore

Moore, Howard T, RM-C - - 1951-1959 - - Submitted 7/23/08
I have now posted an extensive section on my website for
U.S.S. ESTES and the Proving Grounds.

http://web.mac.com/victoriamoorefineart/iWeb/Site/U.S.S. ESTES.html

Thank you for your help.
I want to get a call out to anyone with any other info than can add history or clarity.
If you have means to do that, or let others know this exists now...
it would be appreciated.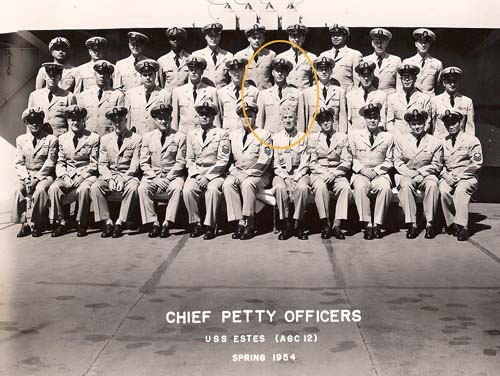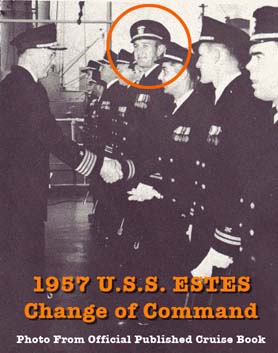 Have found him in a Cruise book on your site from 1957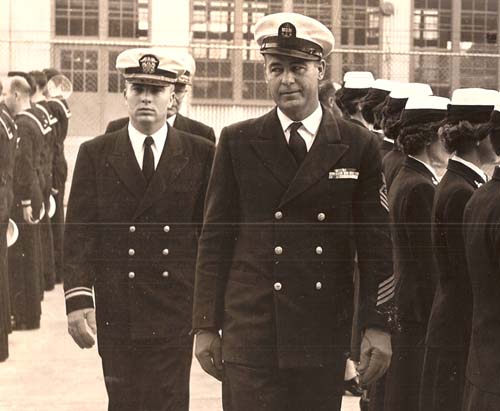 Last Inspection -- Bainbridge, MD - 1959
On my site...
if you are not on high-speed, be patient.
It's graphic heavy, but everyone so far loves it so far.
http://web.mac.com/victoriamoorefineart/iWeb/Site/My Atomic Life.html
Enjoy.
Please advise if I have any MIS-information.
if you need to email me, please use:
art4you@gate.net
With warm regards,
Victoria
---
Moore, Howard T, RM-C - - 1951-1959 - - Submitted 7/7/08
I am in the procees of generating a small site with the info I have gathered on the USS Estes (51-59).
I am seeking information as to how to locate this document liste below.
I see my fathers last name listed on a report:
DOE
History of Operation Ivy,
Document Number 59438, on frame 22 of 43.
Left column, last paragraph.
Title: HISTORY OF OPERATION IVY (PARTIAL)
Author(s): MOORE; BECHANAN
Not sure if this is my father or not, but would like to rule in or out.
Please adise if you know how/where (online) to view this document.
With regards,
Victoria Moore
Daughter:
Howard T. Moore "Rip" RMC, USN
USS ESTES 1951-1959
Ciao,
Victoria
---
Moore, Howard T, RM-C - - 1951-1959 - - Submitted 7/4/08

Dir sirs....

I have found a few interesting items in my fathers items.
3 slides from the voyage to Enewetok, and Howard T. Moore, Radioman Chief USS ESTES personal hand written log book of travels and ports.

According to the log...In Dec 48 he was transferred from USS Crescent to 'shore duty' at AEC Ceder Ridge facility and spent most time there, more deeply involved in the planning and strategy stages while ESTES was being refit at Hunters Point. He continued to report to Cedar Ridge for around 2 years as best I can tell.

ie:
dec 24, 1948 Assigned shore duty in Kinsport, Tenn.
His log lists all movement in an' in' & 'out' format for most of his career
Feb 16 Ar. Reported aboard USS ESTES AGC-12 for duty at San Francisco
May 5 Ar. San Diego for underway training
June 20 Lv. S. Diego
June 22 Ar. S. Francisco
June 29 Ar. Honolulu, T.H.
July 4 Lv. Honolulu
July 15 Ar. Yokasuka, Japan
I have ALL Ship movements in that form order until April Fools Day 1952 Gotta love the sense of humor in that one!
His log stops cold on that date but he did not retire until 1963 to 10 more years as active reserve until 1969.
He stayed with the ship via San Francisco (T.I.) and I am trying to determine when his last ship-board movements may have been.
It is a small brown flip style notebook and they are line-item listed for EVERY movement.
A photo from 1954 shows him with

and 3 strips on his lower sleeve.
With warm regards on this Independence Day.
Victoria Moore
941.320.7138
Ciao,
Victoria
---
Return to Contributions Page
Return to USS Estes Association Home