USS ESTES AGC-12
ESTES ASSOCIATION HOME PAGE
---
USS Estes Association Reunion 2001
---
U.S.S Estes AGC-12
15th Annual Reunion
57th Anniversary
August 29 - September 1, 2001
The Tomahawk Inn
Bloomington, Minnesota
With Daily Visits
to
"The Mall of America"
1944 - World War II - Korea -

USS Estes AGC-12

- Cold War - Vietnam - 1969

U.S.S. Estes Association
44 Longstreet Road
Weldon, NC 27890-1114
(252) 536-4283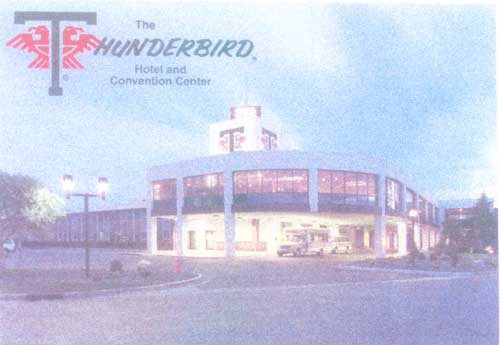 Bloomington, Minnesota

September 21, 2001

Dear Friends;

Our reunion is now history. We enjoyed seeing all of you that attended and we thank all of those with correspondence and financial support. Those that could not attend we were thinking of you. From our conclusion we had a wonderful location, great cooperation from our host at the Thunderbird and the program we had concluded without any undue delay. To that end we declare this gathering a complete success.

Rather than try to recap the course of events, you have all been furnished a copy of our program. Our intent was that you have plenty of free time to enjoy yourselves at the Mall of America and visit in the Twin Cities. Our hospitality room though somewhat small, did provide us with some great time. It was well used and 1st timer Rolan Clark provided us with some of his fine banjo and violin (fiddle) compositions. Thank all of you for doing your part in maintaining a neat orderly gathering spot.
Officer's Reunion 2001
Lt. Lawrence W. Pettett
Glow-in-the-Dark: Alumni 1954
---
USS Estes Association Reunion Info
Return to USS Estes Association Home