USS ESTES AGC-12
ESTES ASSOCIATION HOME PAGE
---
USS Estes Association Reunion 2005
---
USS Estes Association
AGC/LCC-12
Heartland of Ohio
October 5-8, 2005
"The Elegant Lady"
U.S.S. Estes AGC-12
Estes was the seventh in the U.S.S. Mount McKinley amphibious force class designed to command, coordinate and conduct all elements, air surface bombardment, under water demolition, mine warfare and troop landing operation required to dig the enemy from their strongholds.
She operated in the Pacific and Far East from
Nov. 1944 to Oct 1969.
"Dedicated To"
Edward H. Dreier, 805-20-26, Pharmacist Mate First Class, Age: 95
Died: Oct 8, 2005, Rochester, NY
WWII
Newark, Ohio
Longaberger Ancestry

Davis-Shai House, Heath, OH
Banquet Headquarters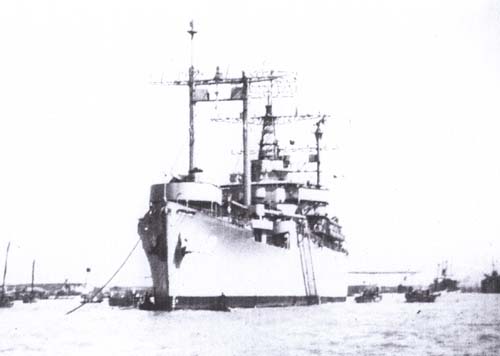 Whangpoo River - Shanghai, China - 1945
---
USS Estes Association Reunion 2005
USS Estes Association Reunion Info
Return to USS Estes Association Home