USS ESTES AGC-12
USS ESTES ASSOCIATION HOME PAGE
---
22nd Annual Reunion
September 3 - 7, 2008
Grand Rapids, Michigan
USS Estes Association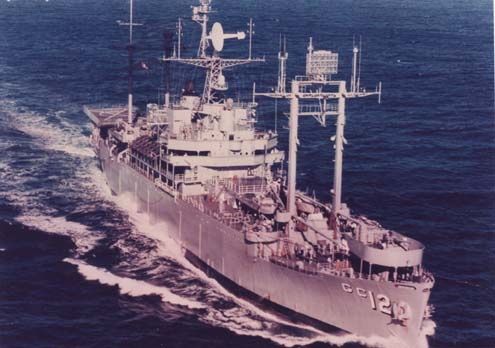 Dedicated To: Arnold Brandt, USN, Comdr. (Ret)

2008
Country Inn & Suites By Carlson
3251 Deposit Drive
---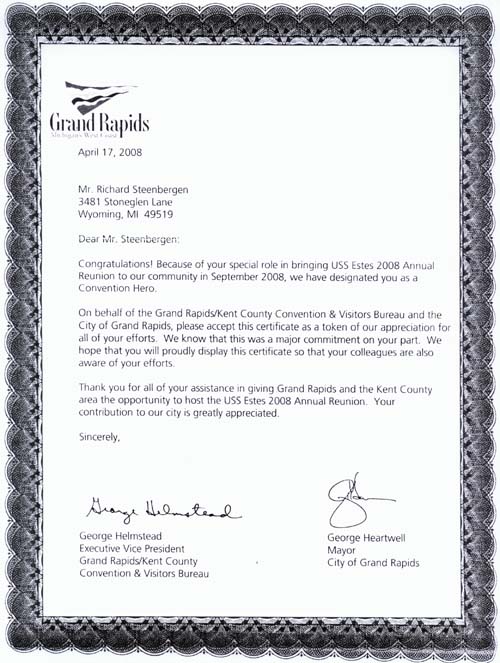 USS Estes Final Tribute
We come together in final respect
For one who served us, our ship and our nation
And earned a place forever in our hearts
But left a void in our organization.
We pay tribute toyou our shipmate
Our thoughts go wherever you sleep
We remember all the great times we had
And for your departure we weep.
We miss you from the bonds of friendship
You made our lives a little brighter
As you passed our way in camraderie
You left our paths a little wider.
You served our ship with uncommon devotion
Your qualities and generosity enriched us all
Your roll of both servant and leader
Marked you as a man who stands tall.
So, we bid you farewell old friend
As we stand in solemn respect
To again tell you that you are sorely missed
Each day from one year till the next.
In memory of our deceased shipmates
---
USS Estes Association Reunion 2008
USS Estes Association Reunion Info
Return to USS Estes Association Home